I wasn't going to say anything, but I had a surefire way to lock up the election and prevent Stephen Harper from securing a majority government. It was, admittedly, a risky gambit, and somewhat… unorthodox. But it has a proven track record of efficacy going back hundreds of years, requires only a minimum of effort, and is nearly foolproof.
Of course, as you've probably guessed, I am talking about voodoo. With as much hair as Stephen Harper has glued to the helmet he wears 24 hours a day (to prevent scientific facts from infiltrating his brain*), it was trivially easy for me to secure enough errant strands and to fashion a doll. I wasn't going to do anything to hurt the doll – Harper is a scumbag, but not even he deserves to be physically harmed. I was just going to use the Evil Eye™ and my close personal relationship with Satan (because y'know, atheists and Satan are tight) to ensure that people would come to their senses and realize that the most corrupt Prime Minister in the history of the country probably doesn't deserve their vote.
It would have worked too, if it weren't for those pesky Burnaby evangelicals:
Stephen Harper visited a Chinese evangelical church in Burnaby Sunday, where he offered Easter greetings and heard a pastor ask God to erect a "wall of protection" around the Conservative leader to guard him from "evil."

Rev. Tim Tze thanked Harper for his remarks and offered a prayer, asking God to give Harper "a wall of protection. Protection from evil actions. Protection from evil people. Protection from evil intentions, as well."
Well don't that just beat all! Now my magic voodoo spell can't possibly work! Tim Tze has cast a level 25 'Divine Protection' spell, and I'm only a level 20 voodoo shaman. Plus, my Staff of Dark Crafting** is minus 5 against white magic spells.
While it's all well and good to make fun of people who think that they can intercede with an invisible sky monster to create a magic wall that protects its target from evil (my brain vomited 3 times while writing that sentence), each of these nutjobs at this church get a vote. It takes nothing more than a marginally-charismatic charlatan to wave his hands and tell gullible people that YahwAlladdha has spoken to him personally to collect a bunch of votes for the Republican North Party. The much harder job is ours: to get people to switch on the rational parts of their brains and cast a vote for the right reasons.
Of course I don't believe in voodoo. I believe in this: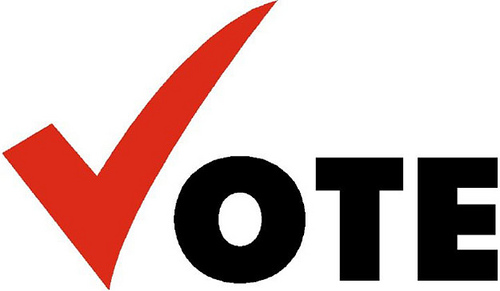 *brain – in this case, I am referring to the collection of shredded pages of The Reagan Diaries, fragments of Mussolini's moustache, drowned polar bear fat, and fragrant pot-pourri currently taking up residence in our esteemed Prime Minister's noggin.
**Staff of Dark Crafting – although it could be, this is not a nickname for my penis.